Hei de Video vum WoGoDi 01.05.2020 um Neihaischen.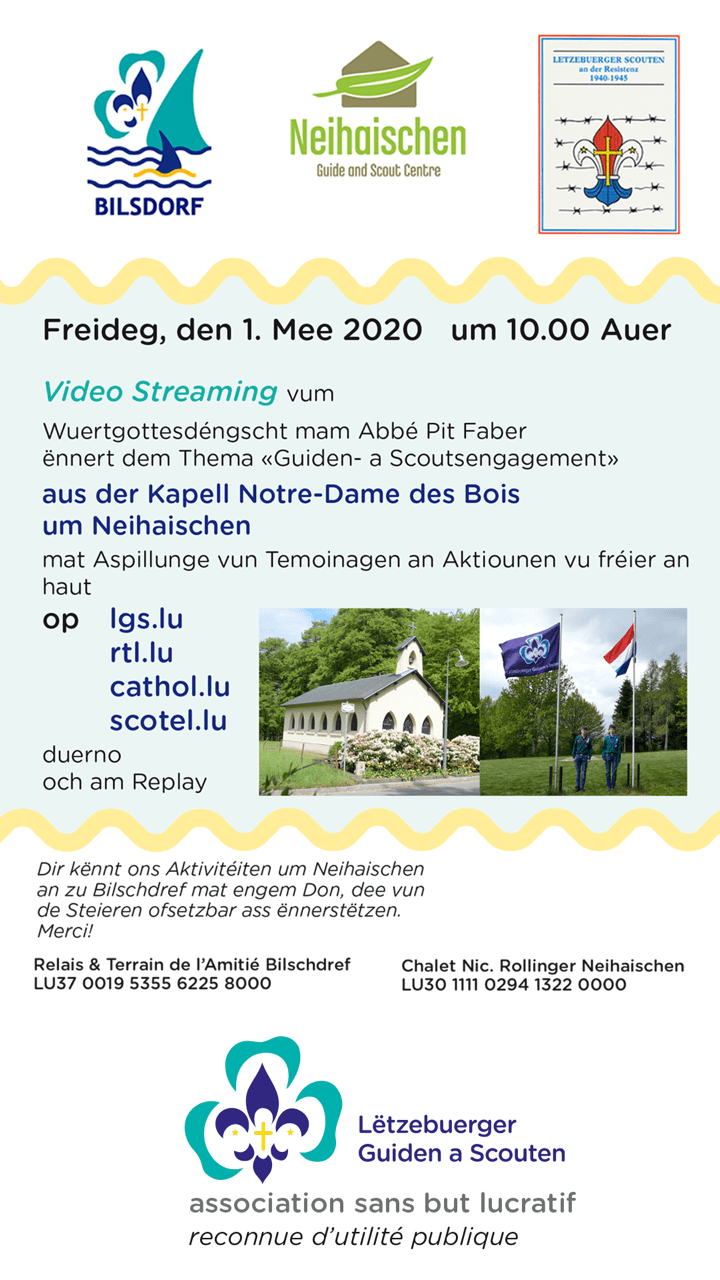 27/04/2020
Both national training and activity centres located in Bilsdorf and Neuhaeusgen as well as the Chalet Géisserei and the camp Finsterthal remain closed until the current Corona/Covid-19 crisis is over. No group can be hosted anymore. All bookings are cancelled and the concerned groups will be informed.
It is still possible to purchase uniforms and scarfs in order to equip guides and scouts dedicated into the current Good Deed campaign in Luxembourg. However it is not possible to try any shirts in advance, you have to order your right size by emailing to This e-mail address is being protected from spambots. You need JavaScript enabled to view it or by phone to 26 94 56 56.
The guide and scout events planned, e.g. the First of May Celebration in Neuhaeusgen, the guide & scout fare in Bilsdorf (21st May) or the Bealtaine-Festival (30-31st May) are cancelled. It will depend on the future development of the current sanitary crisis due to Corona virus when the guide and scout activities (meetings, rally's, journeys, weekends and camps) can be restarted in Neuhaeusgen. The management will monitor the situation and inform on time.